Hire An International SEO Agency That Gets It Right The First Time
What if you could sell your products and services all over the world using Google? With an International SEO Agency like Prosperity, you can tap into global markets to get more sales and signups across different countries. 
The Problem With International SEO
International SEO can seem easy but progressively gets more confusing the deeper you go. You can implement an International SEO strategy using HREFLANG or sitemap.xml code. As you start to scale your efforts, things inevitably become more complicated.
But don't just take our word for it. Here's what John Mueller, Google Employee, had to say about it:
TBH hreflang is one of the most complex aspects of SEO (if not the most complex one). Feels as easy as a meta-tag, but it gets really hard quickly.

— 🦙 johnmu.xml (personal) 🦙 (@JohnMu) February 19, 2018
Why Hire Prosperity To Be Your International SEO Agency
We've worked with some incredible brands and helped them expand their reach into global markets.
If you ever thought to yourself:
How do we structure our URLs for International SEO?

Should we use a separate CCTLD website (i.e. .com.au, .co.nz, .co.uk, ect)?

How do we manage all the content for different regions or languages?

What about duplicate content?

What's the best plugin or way to implement this in our CMS?
You're not alone. When you work with us, the following is exactly what we'll show you how to do.  
How To Structure Your Website For International SEO
There are three ways you can structure your website for International SEO:
Subfolders

Subdomains

CCTLDs
Each has their own specific advantages and disadvantages.
For example, CCTLDs can help you rank higher but they are more expensive to implement and manage.
Before deciding which to choose, it's important to weigh the cost benefits of each. 
You'll need to get your site structure correct from the start. Changing URLs can negatively impact traffic and switching from a CCTLD to a subdomain or subfolder could cost thousands of extra dollars in development resources.
Our team has experience with International SEO, setting it up across many countries including Singapore, United States, South Africa and the UK. Regardless of which countries you need, the setup is virtually the same. 
We'll consult with you on which site structure to choose based on your tech stack, resources and competitive analysis so you can get it right the first time. This will save you plenty of time and money.
Easily Setup Different Languages & Regions For Content
It can be truly difficult to scale your content across different regions and languages. Instead of going on a hunt to hire new writers, we'll take care of that for you.
First we'll build an effective content strategy for you.
Next, we have in-house writers with years of experience write your content in English.
From there we work with translators who can take one article and translate them across multiple languages natively so you don't have to lift a finger.
Matthew Barby, Senior Director of Acquisition at HubSpot
"Whenever I have companies ask me if there are any great agencies in Australia, I always point them to Prosperity Media. James and team are always pushing out incredibly impactful work, and their depth of knowledge around SEO and content marketing is up there with the best in the world."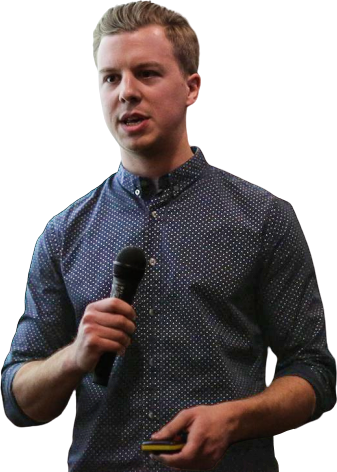 The Best Way To Implement An International SEO Strategy
You'll need to link up your translated articles or product pages either using HREFLANG or your sitemap.xml. It's important that these are implemented correctly.
There's no one size fits all approach to this. It really depends on your CMS and what developer resources are available. 
WordPress has dozens of plugins but after testing several, we understand which have the best functionality and are most intuitive. 
If your website requires a more custom approach, we speak developer. 
We're worked with WordPress, Magento, Javascript Frameworks like Gatsby, Next JS and others.
Our team of technical SEOs can team up with your developers to provide a solution that integrates seamlessly with your CMS.
International SEO Consulting Every Step Of The Way 
If you want to take your brand to global markets, you'll need to implement an International SEO strategy that makes sense based on your needs. Scaling International SEO is not an easy task but it's worth doing so allow us to help take international business to the next level for you. We're only a click away.
Proof over promises.
See our results
Grow your traffic and sales with Australia's best SEO firm.