With the right strategy, Marketplace SEO can be a powerful way to generate sales. 
Because marketplaces facilitate transactions between buyers and sellers, you'll need to attract both types of customers.
First, let's discuss how this works. Then we'll take a look at SEO strategies big brands use to profit from it. 
How Marketplace SEO Works
A successful marketplace will have no shortage of both buyers and sellers.
Using SEO, we can drive qualified traffic from Google to keep a consistent supply of both.
Let's pretend our website is a marketplace for software.
Attracting Sellers
What are their pain points?
They've validated their idea, created an amazing product but they're having issues marketing it.
Would they be happy to list their product on a marketplace? Of course but how do we attract those types of customers?
You'd need to develop a search persona and brainstorm keyword ideas.
For example, if I'm trying to sell software, I'd probably type "how to sell software" into Google.
After doing a bit of research, we can see ranking for this keyword could bring an extra 200 qualified visitors per month. The next step would be to create a page about this topic and optimize it for SEO.
This is one way to attract sellers but how do we attract buyers.
Attracting Buyers
What are their pain points?
They're already using a specific tool but it's too expensive and it doesn't have all the features they need.
For example, the customer uses an outreach tool called Mailshake but thinks it's too expensive.
We can create a page that targets "mailshake alternatives" and offer alternatives listed on the marketplace.
This seems straightforward but it's actually an oversimplification. Creating the perfect keyword-targeted page may sound easy but getting it to rank is completely different.
From previous experience, Marketplace SEO is competitive and complex. We know first hand because we've worked with several large marketplace companies and startups across Australia.
If you're looking for an experienced team to take your marketplace SEO to the next level, look no further. Our average client retention rate is over 5+ years and we're confident we can get you results. Click the "let's chat" button and reach out.
Matthew Barby, Senior Director of Acquisition at HubSpot
"Whenever I have companies ask me if there are any great agencies in Australia, I always point them to Prosperity Media. James and team are always pushing out incredibly impactful work, and their depth of knowledge around SEO and content marketing is up there with the best in the world."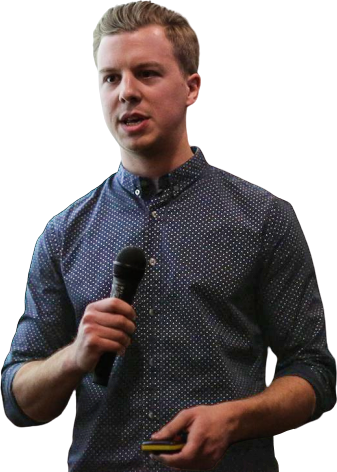 Marketplace SEO Examples
There are several brands that do a great job of Marketplace SEO:
Airbnb

Appsumo

Flippa

OpenSea
Airbnb
Everyone knows Airbnb. They've built up a massive brand but they don't just rely on word of mouth to attract renters.
If we look into their organic keywords, we can see that they programmatically generate landing pages for rentals in different areas.
They have a page for rentals in Alys Beach but they're also ranking for rentals in other popular areas.
This is driving millions of qualified visitors every month. People who google these keywords are vacationers that Airbnb wants to attract.
Appsumo
Appsumo has been using the strategy detailed above. They go after review and alternative keywords in their content strategy to direct traffic to products on their marketplace.
In this example, we can see they are targeting Canva. When searchers look for canva alternatives, pages like this can easily help drive more conversions to their marketplace.
Flippa
Flippa is a marketplace for people to buy and sell websites. Flippa's SEO strategy is pretty straightforward. They create templated pages around "for sale" keywords and then rank them in Google to drive conversions.
Creating these types of pages requires custom development but after the first template is done, they scale pages, change headings and filters. Here's an example with "shopify stores for sale" and "blogs for sale".
This strategy has helped Flippa grow into one of the most popular website flipping marketplaces online.
OpenSea
Speaking of flips, flipping NFTs is trending. OpenSea is one of the biggest NFT marketplaces for buyers and sellers to facilitate transactions.
They created a Top NFTs page that tracks and ranks all NFTs across all chains including ETH, Polygon and Solana.
Using this page, they're able to bring in thousands of visitors from people searching for "top NFTs", "best NFTs" and "trending NFTs". These are most likely NFT flippers looking to do some research or journalists who need a source.
Either way it's a great example of Marketplace SEO in action. They either attract users to their platform or they earn natural links from journalists that help improve their domain authority. 
Final Thoughts
Many agencies offer Marketplace SEO but we're by far the most experienced and thorough. We'd love the opportunity to prove it to you. Feel free to contact us to become an extension of your marketing team and drive better results.
Proof over promises.
See our results
Grow your traffic and sales with Australia's best SEO firm.