Prosperity Media was awarded Best Agency in Australia at the SEMrush Search Marketing Awards. We are trusted by local and international companies for SEO project work.
Specialising in ethical SEO (technical website audits, high-quality link acquisition, and focused content marketing), we have a deep understanding of search engine optimisation. With over 10 years of experience helping clients like you, we know how to produce sustainable SEO results.
Are you are looking for a Sydney SEO team that is honest, transparent and has a focus on delivering quality results in multiple verticals? Fill out the form below.
You might be thinking – How Do We Pick The Right SEO Company Or Digital Marketing Agency?
To pick the right SEO company you need to know a few things. Here are a few questions to help you find the right growth partner:
Does the agency have demonstrated experience in your vertical?
Can they produce case studies relevant to your niche?
Do they have an ethical understanding of the market?
What techniques and tactics do they employ for link building?
Are they organic search specialists or do they prefer PPC and social media to deliver traffic?
For example, here is an example of some real-world growth we achieved for our client:
"We saw a 74% YOY increase in organic SEO sales and visibility working with Prosperity. They are really market leaders in SEO." – Dennis Graham, Digital Marketing Manager – Macquarie Telecom
We have achieved huge growth for clients over 10+ years here is a case study on MOZ.com showing how we increased a client's traffic by 400,000 visitors per month.
Matthew Barby, Senior Director of Acquisition at HubSpot
"Whenever I have companies ask me if there are any great agencies in Australia, I always point them to Prosperity Media. James and team are always pushing out incredibly impactful work, and their depth of knowledge around SEO and content marketing is up there with the best in the world."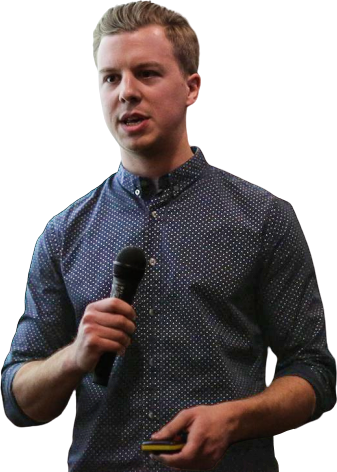 What Some SEO Clients Are Saying
Apply to work with the Team at Prosperity Media on your SEO account, please be aware we are only working with a limited number of new clients, contact the team here.
Now you might ask what is our SEO services process?
Technical SEO Audit – Our technical SEOs thoroughly inspect your website and detect issues. A typical audit will examine for crawling errors, redirects, 404 pages, keyword optimisation, title tags, internal linking, and content duplication issues. To read more about our process you can find our SEO audit process here.
Keyword Research – We do this to identify which areas will bring you the best search engine conversions.
Content Strategy – We will examine your content assets and suggest how to leverage them to assist with the SEO campaign.
SEO Strategy – We will develop a robust strategy for your business to ensure you get the page rankings you deserve. We will focus on bringing key areas of the business together in order to implement an effective SEO strategy.
On-going link acquisition/development & Management – Business never sleeps. We are constantly at the ready to ensure that your campaign is achieving the results you want. By developing an on-going, high-quality link acquisition and content asset campaign your business will remain competitive in the SERPS.
Link Building & Digital PR Campaigns – Our team has a proven record of driving results from digital PR and large link acquisition campaigns. We can improve your link profile, consult to help you produce linkable content assets, and assist your brand with online reputation management through appropriate link-building.
On-site content marketing – We will ensure that your team has the correct process for adding content on-site. A high-quality content strategy & digital marketing strategy is crucial in driving traffic to your site
On-going consulting and general digital marketing advice – We pride ourselves on being transparent and highly responsive to our clients. Due to the complexity of digital marketing, many of our clients have ongoing questions and ideas. We are happy to provide advice and assist on a daily basis when it best suits you.
Working with your internal team – Our goal is to become an addition to your existing team. That is, we work with your internal marketing team or managers to drive the best results possible.
Website Migration Services – Moving to a new CMS or want to merge a newly acquired web property? We've got you covered.
How much does your SEO Service Cost?
Our team work on a project basis, all projects are billed on an hourly rate.
We advise on the following project hours for businesses.
Small business SEO project –  15-30 hours per month.
Medium Sized Companies SEO project – 30-50 hours a month.
Large & Enterprise  Companies SEO project – 50-100+ hours a month.
Each project is broken down with clear monthly deliverables each month.
Full reports each month of work completed and monthly consulting time.
Pricing is also dependent on how competitive your niche is, what work has competed in the past, and the overall health of your website from an SEO point of view.
All our work is done locally here in Sydney, never outsourced.
Proof over promises.
See our results
Grow your traffic and sales with Australia's best SEO firm.
Some common questions and answers our team receives from people looking for help with Best SEO Agency Sydney.
These questions noted below may assist with picking the right Best SEO Agency Sydney services provider.
Prosperity Media won the best agency award at the 2018 SEMrush search marketing awards. This was voted for by a panel of 20 professional SEOs. This is what makes us the best Sydney SEO agency.
A solid SEO and digital marketing strategy is the foundation of improving your online presence. Once implemented and carefully monitored, this will assist with helping you achieve organic presence growth.
It takes several years to be a true SEO expert. This is because the organic search landscape is always evolving. Whilst information is readily available online, getting SEO results is very different from knowing the material alone. Execution is everything and this is why it takes years of practice to become an experienced SEO consultant.
Blackhat SEO include tactics and SEO practices that are against Google's guidelines. For example, abusing rich snippets markup may result in a manual action being applied to a site.
We mainly work with companies who have over 1 million revenue, we also work with funded startups.
Google has never published a definitive list of ranking factors. This is done to prevent the system from being gamed and manipulated. This is where an experienced SEO can come in to identify areas for improvement and implement the required changes. One of the first things that we will examine is how your website fits in with Google's guidelines.
We work directly with web design partners who are specialists in their field. Since each CMS has its own technical nuances, we work with specific WordPress, Shopify, and Magento web designers and eCommerce SEO.
We don't offer social media however we can recommend partners who specialise in social media. We focus on SEO and content only.
CTR (Click Through Rate) is based on a combination of factors. Featured snippets can cause a significant fall in CTR and when ads are displayed on a SERP, CTR can almost halve. Long tail search terms tend to produce higher CTR.
Many of our employees have over 10+ years of experience in search engine marketing know how driving organic traffic results for clients. Are we SEO experts? We like to think we know a thing or two about website ranking. See our about page for more information on our team members.
This will depend on how your site is set up and on the SEO strategy. Sometimes, a new landing page is required while on other occasions, we will recommend markups to an existing page.
Unlike other SEO agencies, we deploy only ethical SEO techniques. This includes performing technical analysis, optimising content for CTR, working on internal link optimisation, and completing link audits and analysis.
For most industries, the online competition for visibility and CTR is high. While PPC may produce immediate results, the corresponding CPC may be unsustainable. Therefore, it may be more cost effective to allocate some of your marketing spend on SEO in order to produce long term conversions.
We are based in Surry Hills we have a team of 14 SEO & Digital Marketing professionals.
No we only focus on SEO and content. We can recommend partners who specialise in Google Ads / PPC.
No one can guarantee search engines page rankings, it is against Google's guidelines.
Common SEO practices are things such as technical SEO audits and making changes, implementing schema onto the website.
Unlike other agencies, we don't have any account managers. You speak directly to the SEO specialist who is working on your project. Our SEO specialists only manage a handful of projects to ensure we can deliver a high quality service.
Our team follows Google Search news and alters on Twitter if we see any updates from Google about a new Google Algorithm update we will inform clients. We also monitor rankings and visibility for clients on a daily basis to ensure campaigns are running smoothly.
We normally work directly with an in-house UX specialist or a design agency to ensure that campaigns incorporate user experience best practices. Our team also is well versed in UX and knows what it takes to have SEO success with a UX project. We also work with clients to ensure the new landing pages developed by the UX team are SEO friendly and also conversion friendly.
The return on investment for SEO is usually dependant on how much you invest into a project. Many clients we work with see anywhere from a 2-10x return on a project. It also depends on the resources the internal team has for SEO projects.
Most of the campaign work we do at Prosperity Media is bespoke we do not usually do SEO packages that are cookie-cutter deals. For most clients, we work with we develop a custom SEO proposal and project plan based on the situation the business is currently in. It is impossible to offer a Reg, Green, and Blue package for all businesses as everyone is different in the market.
We mainly monitor SEO traffic by using Google Search Console and Google Analytics. We also have clients who monitor SEO traffic using Adobe.
We would conduct user research have a kick-off meeting with the client to determine the right target audience for the project. We also conduct in-depth keyword research and analysis into the market to ensure we have the right target audience. If the company is focused on B2B customers as an example we will aim to target these types of customers by keyword research. If the target market is B2C we will aim to target this type of customer.
Yes, we offer Google My Business optimisation support and monitoring. We have multiple clients who run over 20 locations on Google My Business. We also offer national SEO services for clients.
Yes, we have a team of 16 SEO professionals based in Sydney we are the largest specialist SEO agency. Many other agencies are full service and do not only specialise in SEO. This is a strong point of difference for our agency.
Yes, we do offer Local SEO campaign work. Usually, the budget we offer for this type of activity starts at around $2,000 + GST per month for an entry-level local SEO campaign.
It all depends on how competitive the SEO niche is in which you operate. If you want to attract new customers are rank in a competitive vertical it can take months to years to achieve first page rankings if you have a new website. If you have an established website it might be a quicker process. Our team also only completes white hat SEO work which means it's long-lasting work. We do not do SEO activity which is short-term work.
We complete custom outreach for clients to secure high-quality backlinks. This means the links are white hat and not on websites we own. We also provide clients with a monthly SEO report which shows all links secured.
We report to clients on a monthly basis so we always ensure that campaigns are measurable and track SEO success for clients. Depending on what the client wants to measure as a method of success we mainly look at Organic traffic/ Revenue generated. We also look at other metrics such as visibility from rankings, overall visibility and also share of voice vs competitors.
We monitor client website indexing on Google Search Console. This way we are able to ensure the website is indexing correctly and showing no signs of technical issues for indexing.
We normally work closely with in-house teams to ensure there is a correct cross-over between the SEO campaign and the marketing campaign. If your team is running a lot of above-the-line marketing (TV Ads, Radio, Billboards) it can impact the SEO project. Increased brand search can see a direct correlation with organic search results.
It all depends on how competitive your niche is and how established your website is. If you have a brand new website it is going to take longer to see results with an established website that already has some trust in the market. The usual time for results is anywhere from 3-12 months.
Yes, White Hat SEO means doing things in line with Googles guidelines and Black Hat SEO means you are not following Google Guidelines and doing things such as using a PBN network (private blog network) you need to be careful to ensure your agency is doing ethical SEO as it can have ramifications on your business growth.
Yes, we offer onpage SEO projects this can mean completing landing page updates to ensure the content is optimised for SEO. We also do other things such as title tag optimisation for SEO and keyword research to ensure that customers are targeting the right customers for business growth.
Success metrics in SEO usually include things such as Organic Traffic to a website on a monthly basis. they also include sales from organic traffic. We also look at other important metrics such as website visibility and rankings in different areas. It is also important to have your agency track rankings where your customers are based. what is ranking in QLD will be different for NSW due to search peraonslisation.