Truly Custom eCommerce SEO Strategies
Because cookie cutter just doesn't cut it. We pride ourselves in being an agency that custom tailors an SEO strategy to fit the specific needs of your ecommerce business.
What does that mean for your business?
Simply put:
More visibility, more clicks to product pages and more revenue.
Less reliance on paid ads.
We've been making large ecommerce brands more revenue since 2012 and we're confident we can do the same for you.
Our eCommerce SEO agency offers these services:
eCommerce Keyword Research.
Technical Analysis.
Complete eCommerce SEO Audit.
eCommerce Tailored Content Strategy.
Internal Link Optimisation.
Conversion Rate Optimization (CRO)
Link Building.
SEO Reporting & eCommerce Goals Statistics.
You're In Good Company
eCommerce SEO Growth – We assisted with helping large online retail client grow SEO traffic to over 750,000 visitors a month in the Australian market.
eCommerce SEO Growth – We assisted with helping large online retail client grow SEO traffic to over 150,000 visitors a month in the Australian market.
Deal With Real People
We work for you locally and in-house. Our work is never outsourced and you get direct access to our fully fledged staff of 8.
Rather than communicating through an account manager, you'll have direct access to the team who is actually doing the work. Our process is fully transparent, we'll keep you updated every step of the way.
Client Testimonials
Ecommerce SEO Services
So how do our ecommerce SEO services get you results? Here are just a few of the ways we build a successful campaign. Whether you're on Shopify, Magento or Woocommerce the process is pretty much the same.
Ecommerce Data Driven Keyword Research
Our tools give us special access to a database of more than 7 billion keywords updated every month. If your target customers searched for it, we can pinpoint it.
After we sort keywords, we qualify each one manually to see if it's a good opportunity for your ecommerce site.
We cherry pick opportunities that are low competition but have the highest commercial value for your business and prioritize them based on ROI.
That means quicker keyword rankings for your ecommerce website and more traffic to drive sales.
Landing Page Upgrades + Content Creation
Once we've selected your keywords, our team of content creators work in perfect sync with our SEO specialists.
Content creators optimise your copy for humans and SEO specialists optimise it for robots (Google).
The whole process is data driven. Our in-house tools scrape Google's top 5 results and return a list of metrics to include within your content.
From title tags, h1 tags, meta descriptions, keyword densities and word count we look at how your competition ranks their collections pages and we do it better.
Competitive Analysis
Speaking of the competition, there's no worse feeling than losing to them. That's why we incorporate competitive analysis into your strategy.
This gives you a birds eye view of what's working in your space and how we can capitalise on it.
We can see exactly what keywords you're currently ranking for vs your competitors.
Keyword research gives you untapped opportunities, and competitive analysis tells you which keywords we can tap into that the competition already ranks for.
This helps you steal a piece of the market from the competition.
Our Complete List Of Ecommerce Services
Custom Ecommerce SEO Strategy
Technical Audit
KW Research
Competitive Analysis
Content Creation
Content Upgrades
Link Building
Why Do I Need Ecommerce SEO?
eCommerce businesses thrive off traffic, but not just any traffic, buyer–intent traffic. SEO is the best way to get your business in front of customers who are ready to buy. Paid advertising may work for the short–term but it isn't a viable long–term strategy. Once your budget has been spent, the traffic gets cut off like water running through a tap. SEO, on the other hand, keeps visitors pouring into your site for months, if not years depending on the competition in your space.
How Much Does An Ecommerce SEO Campaign Cost?
That depends on the size of the project and the deliverables requested. Give us a call and we'd be happy to discuss what we can do for your business with your current budget.
Why Is Prosperity The Best Ecommerce SEO Company?
We deliver results and focus on transparency. We'll never over promise and we'll never under deliver. Our agency has been in business since 2012 and throughout the years we've built long lasting relationships with our clients because our work speaks for itself.
Matthew Barby, Senior Director of Acquisition at HubSpot
"Whenever I have companies ask me if there are any great agencies in Australia, I always point them to Prosperity Media. James and team are always pushing out incredibly impactful work, and their depth of knowledge around SEO and content marketing is up there with the best in the world."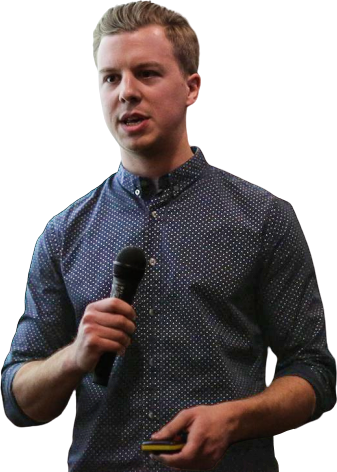 How Do I Get Started?
Give us a call. We can discuss over the phone how we can help get the results your business deserves.
How To Rank An Ecommerce Website
In order to rank an ecommerce website, you need the perfect storm of strategy and implementation. Developing a strategy gives you the road map on how to rank for specific keywords but without implementation it means nothing.
The first step in ranking an ecommerce website would be to build the strategy. This involves taking a look at competitors and planning out keyword research. Once the strategy is built, you'll want to run a technical audit of your site to check there's nothing holding it back. Once the site is deemed healthy, you'll have to start building out content and landing pages that target keywords from the strategy. The last step would be to build links to content assets and interlink them to your collections pages that drive revenue.
After the links have been built you'll start to see some real improvements in rankings over the course of 3-6+ months.
What Are The Best Ecommerce SEO Tools
That largely depends on who you ask because there are heaps of them. Our favorites at Prosperity are Semrush, Ahrefs, Screaming Frog, Sitebulb and Clearscope.
Ahrefs and Semrush are sort of the swiss army knives of SEO tools. They are multipurpose tools that allow you to do various things such as keyword research, link audits, competitive analysis and even rank tracking.
Screaming Frog and Sitebulb allow you to crawl your site and poke around for technical issues. Fixing technical issues is often underrated but very important. They could be holding your site back from ranking and you might not even know it.
Clearscope gives you the ability to optimise your on-page SEO for ecommerce sites and regular sites. It tells you exactly what to put on your pages to optimise them for search engines.
Proof over promises.
See our results
Grow your traffic and sales with Australia's best SEO firm.