SEO For Lawyers And Law Firms
What is search engine optimisation?
Search Engine Optimisation (SEO) is the process of improving a website's visibility in relevant search engine results with the goal of delivering consistent prospective clients to your business. As such, it should be a critical part of every law firm's digital marketing strategy.
How can SEO help my law firm?
Google may be an advertising company but its core function is to serve the best information to its user base. Given that there almost 3,000 monthly searches for 'criminal lawyers Sydney' alone, each of these searches represent a prospective new client. Through careful keyword research, optimising your website's structure, content, usability, and acquiring external citations, SEO can increase your search engine visibility and help promote your legal services over your competitors.
How can SEO bring in personal injury leads?
According to Safe Work Australia, there were 106,260 serious claims with a median compensation of $11,500 paid per claim in 2016-2017. Although the incidence rate of serious claims have fallen 28 percent from 2006-07 to 2015-16, personal injury remains as a viable business stream with well over 1,500 monthly Google searches for 'personal injury lawyer' across Australia. Did you know that 75 percent of users do not scroll past the first page of search results?
SEO versus PPC: which is better?
Digital marketing agencies tend to prefer PPC because it can produce immediate results but running Google Ads with CPC of $99.00 is not sustainable. This is why search engine optimisation should always be a part of your marketing strategy as, unlike a PPC campaign, SEO can have a cost-effective always-on approach.
What does law firm SEO entail?
Every SEO campaign is different and should be tailored to match your practice's business goals. From a high-level perspective, your SEO strategy will be based on keyword research that reflects your practice area and area of expertise (e.g., DUI, personal injury, criminal law). Link building and content creation are other aspects of search engine optimisation.
Matthew Barby, Senior Director of Acquisition at HubSpot
"Whenever I have companies ask me if there are any great agencies in Australia, I always point them to Prosperity Media. James and team are always pushing out incredibly impactful work, and their depth of knowledge around SEO and content marketing is up there with the best in the world."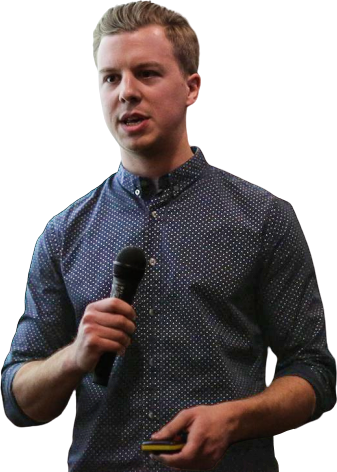 Search Engine Optimisation
On average, Google receives 5.6 billion searches per day. This indicates that people are turning to search engines to find solutions to their questions. Search Engine Optimisation (SEO) is the process of improving a website's visibility in relevant search engine results with the goal of delivering consistent prospective clients to your business. It is also effective for maintaining a positive online presence in search results. For example, using link building techniques, SEO can hide potentially harmful search results by promoting positive or neutral pages.
A reputable SEO agency should have four pillars in their SEO strategy. These pillars include technical SEO, local SEO, link building and content marketing. In the following sections, we will explain how each of these techniques and strategies can bring in new clients for your law firm.
Technical SEO
At a basic level, technical SEO ensures that search engines can (a) find your web pages and (b) identify what these pages are about. Without this crucial step, it will be impossible to serve your web pages to first page results.
Technical SEO involves internal linking, image optimisation, website architecture, implementation of schema, website speed and much more. As a baseline requirement, a law firm website must have a responsive site architecture. This is a crucial factor as the organisation of your website will determine the user-experience level of your site. A lack of user-friendly ability on a website will often mean less conversion of leads. People searching for answers want a fast solution to their problem. Thus, key factors that must be implemented into a legal website to optimise the architecture of a website include:
Placing the legal services offered in a position of easy access on your website.
Implementing specific legal schema language onto your site using JSON-LD.
Including appropriate site maps so search engines can crawl and index your content easily.
Placing your content in an accessible location on your website.
Updating meta description and title tags.
Another important factor SEO ranking factor is having a fast page speed index. Individuals searching for legal services may have a time sensitive issue. Therefore, if your web page takes too long to load, they are more than likely to move on from your site. To increase your website speed, there are many factors that you can change including compressing and uploading appropriately sized images. You may wish to hire an experienced developer to optimise your website's CSS, Javascript and overall scripts to reduce loading time.
You can use Google's PageSpeed Insights tool to benchmark your website speed with others.
Bonus tip: include your law firm's phone number in your website's header.
For more information, refer to our technical SEO checklist.
Local SEO
Local SEO is the process of increasing the search visibility of your law firm to your geographical practice area. For most service-type queries, Google includes a map SERP, thus demonstrating the importance of local searches for client acquisition.
Unless your law practice has a celebrity lawyer, most people requiring legal services will want to hire someone local. Therefore, in order to reach potential clients via organic search, local SEO should be a part of your online marketing budget.
For small practices, local SEO is relatively easy. A typical approach for a single-office law practice includes optimising your Google My Business profile and creating N.A.P. citations. However, larger law firms often have more than one office location across the region and/or country. This requires more complexity in multiple Google My Business listings management and a strategic approach to link building to location-based web pages so that your law firm shows up in localised searches.
If you have more than one office, chat with us to find out how we can assist you acquire new clients.
Link Building
Link building is the process of getting citations to your website. High quality link building is one of the three most important ranking factors for lawyer SEO. As you will know, the legal services industry is highly competitive, as demonstrated by the high cost-per-click for head terms. Therefore, it is in your law firm's best interest to leverage other sustainable approaches to acquiring prospective clients.
Acquiring relevant links requires know how and there are a variety of strategies we use to get external websites to link to yours. Unlike other SEO agencies, we choose to be transparent with how we obtain links.
Our white hat link acquisition process includes (you are more than welcome to replicate our process):
Strategic content creation and promotion – this involves creating compelling, unique and high-quality content that other websites will want to naturally reference and link to your website. This is a time-consuming and labour-intensive task as creating unique and compelling content involves in-depth research and analysis of your industry, niche and/or vertical.
Outreach – contacting websites owners/admins who have content or links on their websites to services like yours. Often, this involves pitching and sending emails to hundreds of prospective websites. This is a tedious task but leads to great results.
Gaining links from community and commercial partners – unlike the aforementioned techniques, this is one of the easiest ways to acquire citations to your web pages. If you have ever sponsored a community sporting event, been a keynote speaker, or donated money to a charitable cause, these are all opportunities for you to ask for a link back to your site.
However, not all links carry the same weight. Just about anyone with a credit card can buy a bunch of backlinks online these days. Typically low-quality links, these will hurt your website ranking and may lead to a manual penalty. This is where hiring an SEO agency that has experience with attorney SEO is beneficial.
Content Marketing
Content marketing and SEO work together. That is, technical SEO ensures that Googlebot can crawl and index your site and in order for it to do so, your web pages require content that flow from one page to another (internal linking).
Some marketing agencies create content for the sake of billing their clients. Our approach to content creation is based on evidence-based research. That is, we analyse the search volume of relevant search phrases, map it to your buyers' journey and pair a web page with a specific keyword. This methodology ensures that we do not cannibalise keywords in the process.
Remember that the role of a search engine is to serve the best information to its users. Therefore, the first step to creating valuable content is to perform keyword research.
Keyword research consists of using strategies and search terms to identify popular words and phrases people enter search engines. Researching keywords creates an understanding of the demand and competition of certain keywords and this can lead to better content creation. This can then be used for content creation, as an understanding of what people are searching will allow you to create unique, engaging content. For an injury lawyer, terms such as "personal injury" and "personal injury lawyer high success rate" can be keywords used for topic ideation.
Content marketing does not end at content creation. Once a piece of content is published, link building may commence. Similarly, valuable long form articles can be gifted to external sites in the form of a guest post – it doesn't have to sit on your domain.
Does SEO Fit In With PPC?
Although we are internet marketing specialists, we believe that marketing should be omni-channel. For example, traditional marketing and advertising channels such as print and billboard advertising still work in 2019 and it would be reckless to advocate otherwise. Social media such as a Facebook business page, when used correctly, can be a worthwhile avenue to pursue in the legal field.
PPC is a cost-effective way to get real-world data in a matter of days. SEO experts usually recommend a business to run a short Google Ads campaign to discover what users are actually searching for. This initial investment into PPC avoids wasted resources when making assumptions based on search volume estimates.
PPC is great for increasing phone call leads as Google Ads has a specific callout extension feature. Therefore, PPC can compliment SEO services when used properly.
_
About Us
Prosperity Media is a content marketing SEO agency with an office in Surry Hills, Sydney NSW. We have worked with a number of legal services in the past and we understand how competitive the landscape is. In 2018, we were awarded 'Best Agency in Australia' by SEMRush.
If you want to hire an SEO company that knows what they are doing and is transparent with how it achieves results, give us a call to see how we can assist.
Proof over promises.
See our results
Grow your traffic and sales with Australia's best SEO firm.