In the last week Google has come to the market and said they are shutting down free access to the Google Keyword Planner. What this means is that they are limiting data to users who want to find valuable insights for SEO project. That been said if you are a paid AdWords user Google has noted they will still provide data though how comprehensive this data will be is the question you need to ask.
That been said it just means online marketers need to be more savvy with keyword research you need to use to a variety of methods, I will cover some of these off with you today.
Internal Search Data – Internal search data is a first go to point for any mid to large site. You need to to review the data from internal search data to look for missed opportunities with search query data. For example users may be searching for a missed website element which can provide within this data.
Adwords data – Looking at Adwords data you can see all the gems from your paid campaigns. The type of data you need to look at are which keywords are driving the highest conversions to the site. These high converting keywords will be useful for SEO targeting.
Google Analytics data – Limited I know with not provided data, you can still look at historic Google Analytics accounts over a long term to provide some data on keywords and conversions. The only thing is this data may not be current.


Free & Paid Keyword Tools

Now other keyword tools are always useful to supplement your research, we have listed several tools we use on a daily basis to assist with keyword research projects.
SEM Rush (Paid)
https://www.semrush.com – SEM Rush has been around for many years and is always looking to expand the offering for global markets. SEM Rush provides search data for organic search and paid search. You can also review your websites current ranking keywords and also where your competitor are ranking for.
SERP Woo (Paid)
https://www.serpwoo.com/keyword-research/ – A keyword analysis tool which shows difficulty scoring for keyword ranges, with analysis.
SEO Book Keyword Tool (Paid)
http://tools.seobook.com/keyword-tools/seobook/ – A tool by Aaron Wall which shows related terms, search volume and also Google Trends data. You can also download the data to CSV.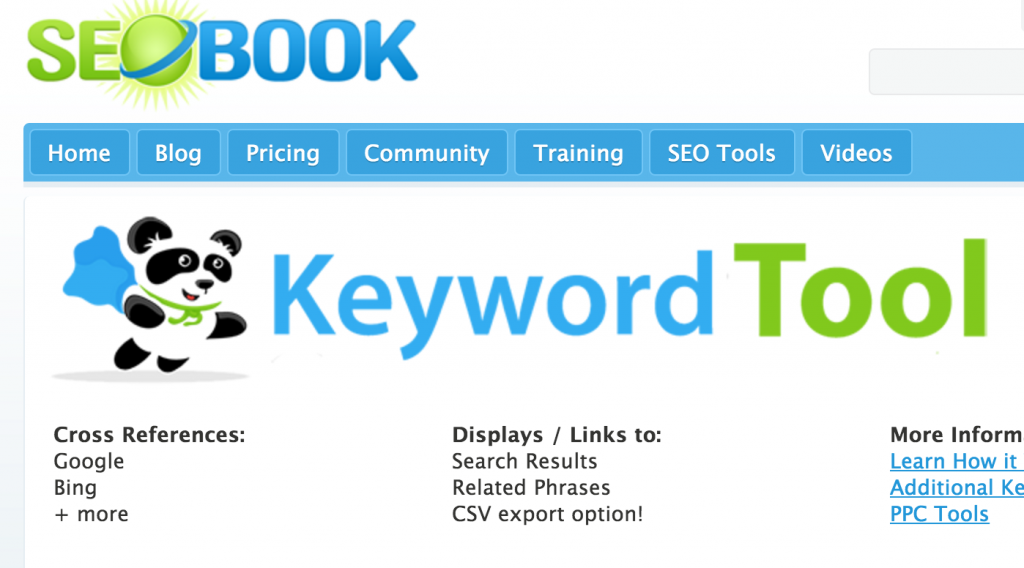 Keyword.io (Free)
https://www.keyword.io/ – A great tool to add to keyword lists and provide a more in depth range of keywords.
SERPS (Free)
https://serps.com/tools/keyword-research/ – A great tool for building our keyword lists and to assist with developing additional long tail data.
Wordstream (Paid)
http://www.wordstream.com/keywords/ – Google search data , competition data and Word stream search data.
5. Social Media & Content – Hashtags, mentions and more.
https://twitter.com/search-home – Using twitter hashtag search you can look at what hashtags and search terms are dominating the market currently. Also use relevant brand terms to see which head terms are getting more volume right now.
https://www.instagram.com/explore/tags/hashtag/?hl=en – Using Instagram data you can also search for relevant hashtags in the market. You can also look at what hashtags are popular right now. If you work in niches such as fashion you really need to be using Instagram hashtag data as part of your research.
http://mention.com/ – Using mention you can look at what terms are driving a large amount of mentions on a daily basis and use this data for page development.